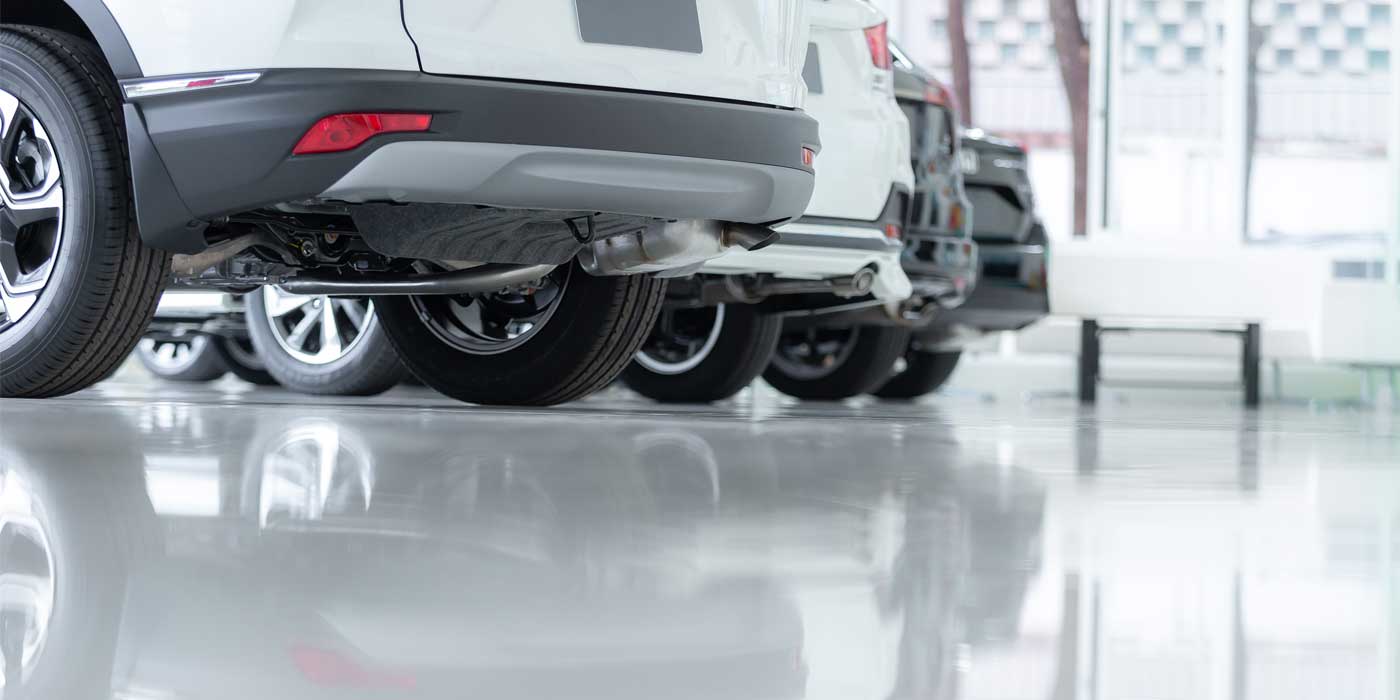 Americas-Epoxy-Garage-Floor
AMERICA'S INDUSTRIAL COATINGS
Epoxy Garage Floors in Fort Lauderdale, Fl
If you are looking for epoxy garage floors in For Lauderdale, the hardest, most durable flooring for your garage, then note traditional garage floor paint simply dries on the surface it is applied to, whereas the 100% solids, high build garage floor epoxy coating undergoes a chemical reaction that results in a thick and durable coating that is 10x thicker and more durable than home center epoxy.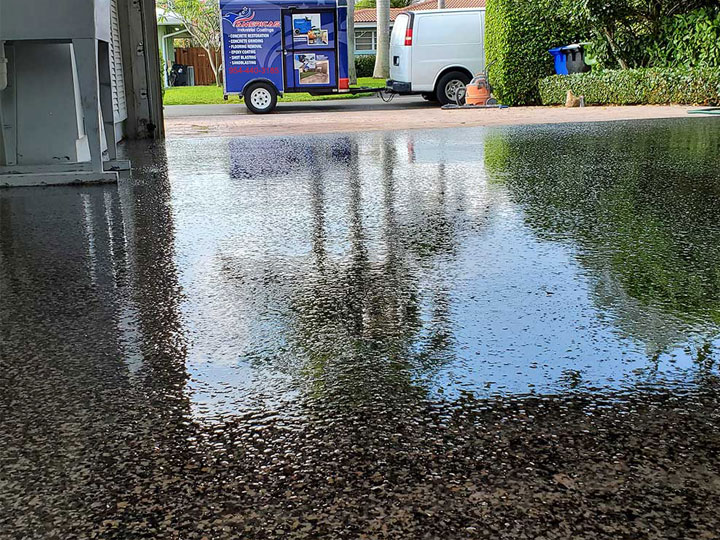 As a result, you have not only a beautiful flooring, but one that is also resistant to abrasions, stains, impacts, and chipping.  Epoxy garage floor coatings are no longer prone to unsightly scratches or scrapes from dropping heavy tools or dragging lawnmowers out of the garage.
Due to its resistance to moisture, dirt, chemicals, and salts, garage floor epoxy is ideal for situations where rain and snow are common as the seasons change. The coating of your garage floor installation also impedes the spread of dirt and dust, typically caused by vehicle or foot traffic.  It acts as a sealer, thus preventing dust from building up in garages. Keeping your garage clean and safe will make it easier for you to clean. You may also want to consider wrapping your garage floor with a coating to protect it from chemicals and salt (if you live in a salty region). Corrosive salts are extremely harmful to concrete, causing significant pitting and corrosion over time.
Whenever you need to clean the epoxy coating on your garage floor, you will find that it takes much less time.  Messes can be cleaned easily using just a mop and mild soap. In states with salt-coated roads, this is especially useful during the winter.
The Benefits of Epoxy Garage Floor Coatings
Is epoxy floor coating exactly what it sounds like? Solids-based epoxy floor coatings, solvent-based epoxy floor coatings, and water-based epoxy floor coatings are commonly used. A similar process to epoxy glue is used in epoxy flooring to create resin and hardener components. The usual garage floor paint is one part oil-based and one part water-based. There is no such thing as a one-part epoxy floor paint or oil-based epoxy, and all epoxy is not created equal, and you need to know why so you don't have to paint your floor again. Saving time, money, and heartache is the purpose of this page.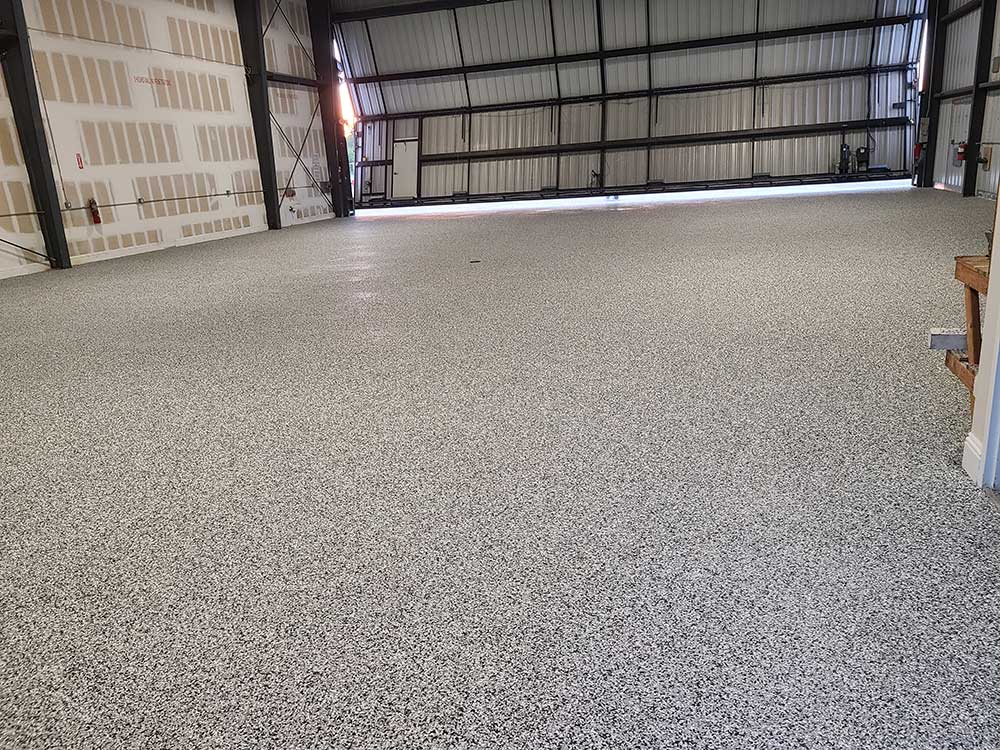 Most people and some garage floor coating contractors do not know what epoxy paints are, and they simply consider them to be like semi-gloss or enamel paints. Associating epoxy flooring with conventional garage floor paints would be like claiming a Toyota and a Lamborghini are the same. Epoxy floor coatings usually consist of two parts that you mix as opposed to just one. Oil-based or water-based paint cannot be used to paint concrete garage floors since they won't adhere. Think of epoxy glue's adhesion compared to duct tape.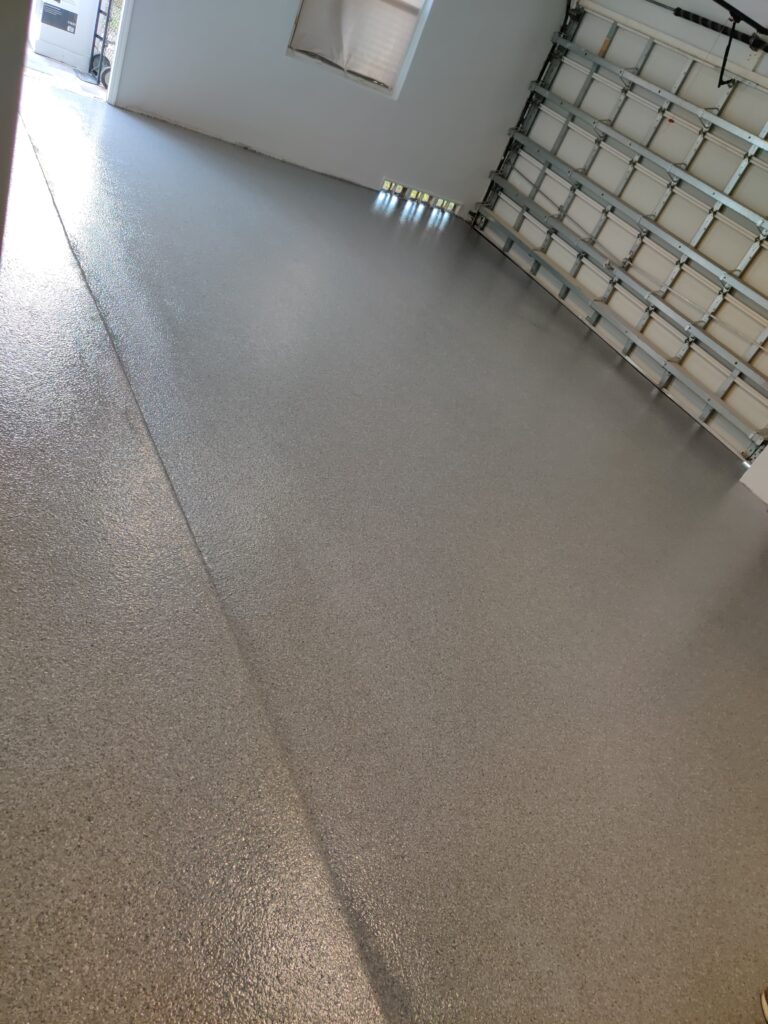 With the most dramatic gloss finish no conventional paint can match, your floor will also be waterproof, mold-proof and mildew-proof. When cured, epoxy floor coatings are just about stain proof, and cleaning them is similar to cleaning a Teflon pan. Floors with larger sizes can be painted in custom colors with our epoxy coatings. The epoxy can also be added with decorative color flakes for a granite-like finish. Additionally, up to 20 years of life can be expected from your epoxy flooring! Throughout our 25 years of experience in the epoxy industry, we've learned a number of things. The reason why we are one of the top online epoxy flooring companies is because we have done every type of floor out there and used every type of product.
Epoxies with solid bases are the best for flooring, namely 100% solids aliphatic epoxies. In what sense does that make sense? So putting down 100% solids means that you will get 100% paint, meaning whatever you put down will be the finish. Any percentage of the paint that is lower than 100% will evaporate when the paint dries. This is true of epoxy paints that are not 100% solid. When solid paints evaporate, it is either solvents, such as in solvent-based paints, or water, such as in water-based epoxy coatings. The 50 percent solids in an epoxy coating mean that half of the coating evaporates with time. Solids in paints should be as high as possible, and water-based paints should be as low as possible. Only topcoats have a higher percentage of solids because they have to penetrate the concrete pores, and primers usually have a lower percentage of solids because they are thinner, whereas primers should have urethane which displaces a certain percentage of solids. It is okay for primers and topcoats to have lower solids content but avoid using water-based products. Usually, water-based products are identified by the letter WB in the name or part number.
Transforming Your Old Garage Floor With Epoxy
One final note: 100% solids epoxies perform better than high percentage solids epoxies. A primer should never be used on your epoxy garage floor installation. Never has been, never will be. Like all Cycloaliphatic Epoxy, which is a cheap Hybrid Epoxy that wears prematurely, bubbles during application, and easily yellows.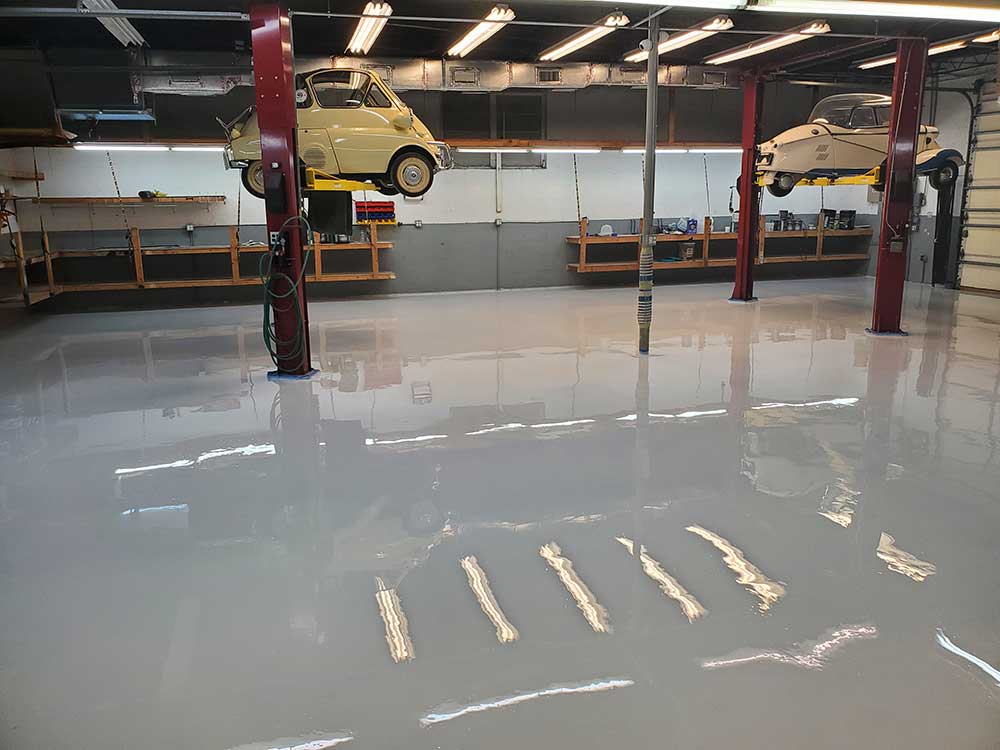 As an major epoxy Fort Lauderdale company we know the best 100% solids epoxy not only hides blemishes, but also provides the highest build possible to prevent hot tire lifting when using chips. Polyurea coatings have similar performance issues to low-solids epoxies. These products are essentially glorified concrete sealers.
As garage epoxy flooring contractors we want you to know that all one-part epoxy products we have tried haven't worked. These sheets are thin, easily damaged, and are not a good choice when working with color flakes. As thin as they are, they become even thinner when you add flakes, and they displace some of the epoxy underneath. Since the flake sinks into the concrete in heavier flake applications, you have little epoxy on the concrete.
Our commercial epoxy coating does not contain color flakes. In order to soak into the concrete, the base coat is designed to be a bit thinner, and it does its job well. Flakes do not adhere well to the surface, and we do not want them to displace the coating. Being a Fort Lauderdale, Florida epoxy company we use thick and viscous epoxies for that reason. Chips remain on the surface after being tossed onto them, leaving plenty of epoxy coating beneath.

We specialize in:
Epoxy Flake Garage Floors
Metalic Epoxy Coatings for Garage Floors
Commercial Epoxy
Industrial Epoxy Coatings
A Facts & Fiction Guide to Epoxy Flooring.
Epoxy coatings differ from garage paints and garage floor epoxies, and you should know which types you should use. Garage floor paints are conventionally made as single component products, either oil-based or water-based. Walls and ceilings are usually covered with them; epoxy flooring, however, requires a different type of material that can handle anything from heavy foot traffic to vehicles weighing hundreds of pounds.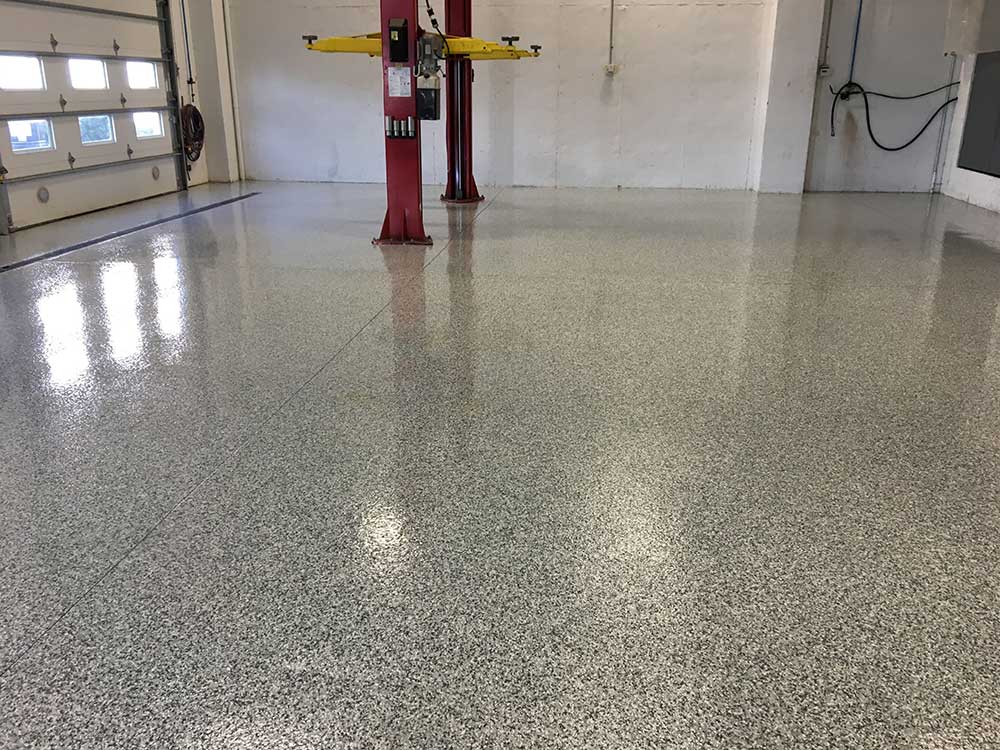 You need to avoid epoxy products from garage floor coating companies that claim they don't need a topcoat. The high gloss finish will be worn off in no time from the hot twisting and turning tires in your garage. Epoxies even consisting of 100% solids are subject to this rule. The abrasion caused by vehicles is not hard enough to warrant the difference in quality between them and the inferior ones.
Getting the hang of how to recognize a quality epoxy flooring product is just as important as spotting useless information. If you are buying floor coatings, you may also see other ratings, but these are usually useless marketing hype at best and what we call fiction. Most garage floor coating installers applications, except for the most complicated and specialized, don't need to consider ratings like compressive strength and tensile strength. The application of epoxy flooring to 99.9% of cases is not relevant. epoxy floors have compressive strengths much higher than 5,000 pounds per square inch. Concrete floors with a 5,000 psi strength tend to be the hardest most of the time. That means most floor epoxies perform better in terms of crushing than the concrete they are attached to. There is no point in measuring compressive strength unless you are rolling a battle tank onto your floor.
When it comes to epoxy critical capabilities,we as garage flooring experts look at adhesion rating, impact rating, dried thickness, what type of epoxy it is and most importantly the hardness (abrasion rating) of the topcoat that will be exposed to the wear and tear of traffic.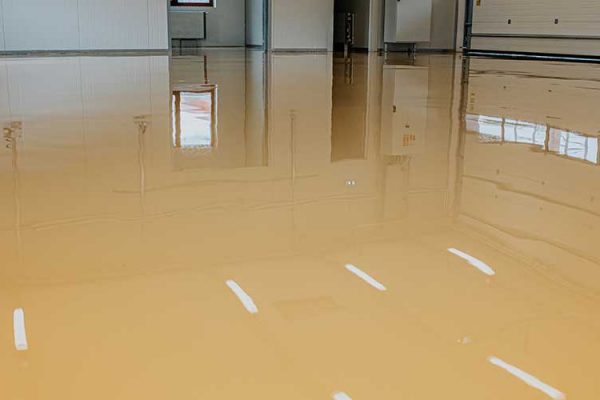 When the epoxy is applied to concrete it effectively seals it. This eliminates much of concretes downsides, such as it being porous. Epoxy flooring can work for almost any situation compared to other flooring methods. Epoxy flooring is durable, is cost-effective, is chemical resistant, and easy to clean.

The nice things about an epoxy floor is that it is easy to clean and maintain. You can use a soft bristle broom or a commercial dust mop to clean your epoxy floor. For a very dirty surface, you can sweep away any loose debris and then use a wet mop with clear ammonia and hot water.

The size of the space is a big deal in deciding how long the project could take. Additionally, depending on which type of epoxy flooring you chose, it could be longer or shorter. On an average sized room, it could take 2-3 days.

Yes, there is, the concrete must be prepared before we start pouring on the epoxy resins. We also check to make sure that the concrete floor is clean, as any stain will show through the epoxy flooring. Additionally, we repair any cracks in the concrete as well, before we start. After all this is done we get started with the epoxy floor installation.

Results may vary from company to company but we have customers with floors that are over 10 years old that are still are in perfect condition.

Yes in fact we have the best warranty in South Florida compared to our competition.

Based on our experience with the coatings we use, it is recommended to wait 48 hours before introducing vehicular traffic

These floors are designed to hold up against abuse. However they are not bulletproof. We recommend if you ever move anything heavy you do not drag it across the floor. You must use a dolly.
Epoxy Garage Floor Coating Company in Fort Lauderdale